Dear MIPOL2023 Participants,
we warmly invite you to attend our informal get-together party, the Apericena, that is, aperitif plus buffet on June 8th at 06:30 PM.
The location of the Apericena is the gorgeous Cafè & Restaurant Piccolo Teatro Grassi, via Rovello 2, Milan.
(Street view)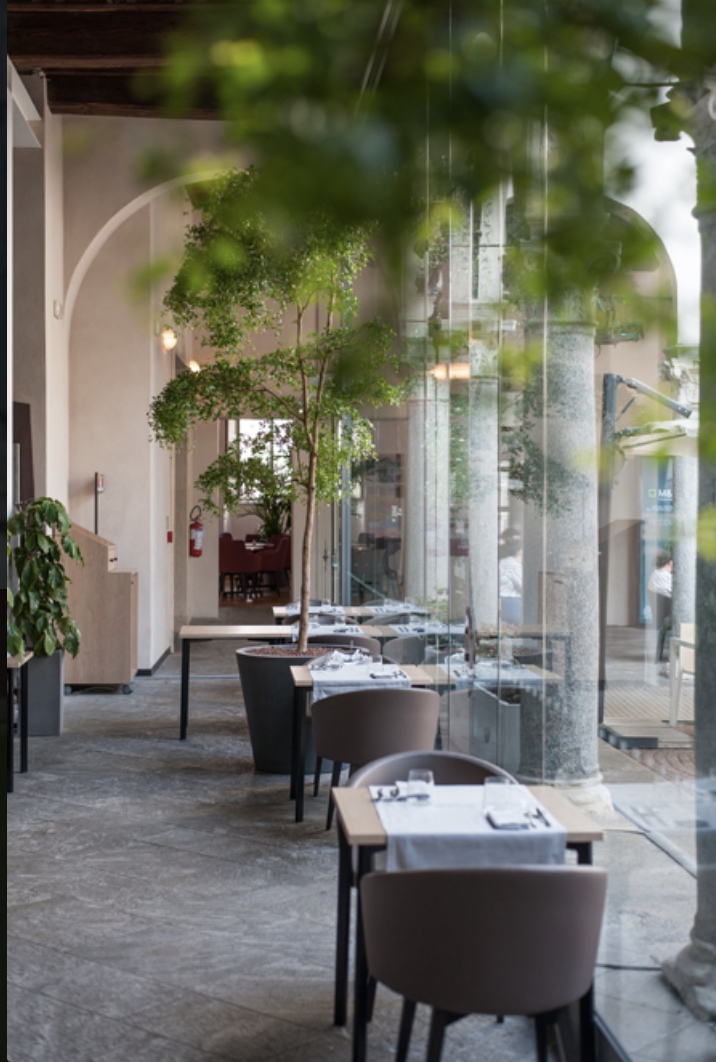 (Phot gallery Piccolo Teatro)
This is one of the three venues of the Piccolo Teatro di Milano ("Little Theatre of the City of Milan"), founded in 1947, which became Italy's first permanent theatre. The Piccolo Teatro is nowadays considered a theatre of major national and European importance.
How to reach the location? Walking together from the congress site, meeting point at the Ca' Granda entrance at 06:00 PM, via Festa del Perdono 7 for approximately 20 min.
During our stroll, we will pass nearby some of the major landmarks in Milan, including the majestic Duomo, the cathedral, on the Duomo Square, overlooked by the Galleria Vittorio Emanuele II, the monumental shopping arcade, the Palazzo Reale, the Royal Palace, and the Museo del Novecento.
We will leave Duomo Square and continue along via dei Mercanti ("Merchant Street") and meet Piazza dei Mercanti (Merchant Square), which used to be the heart of the city in the Middle Ages, overlooked by the Palazzo della Ragione, built in the 13th century, which originally served as an administrative building, as well as a judicial seat.
After having continued along via Dante and seeing the Castello Sforzesco, the Castle, in the distance, we will reach our destination in a few minutes.
Why don't you follow our trip on Google Maps to enjoy it in advance?
How to book the ticket? Feel free to contact the congress reception.
Looking forward to meeting you at the Apericena!
The Organizing Committee